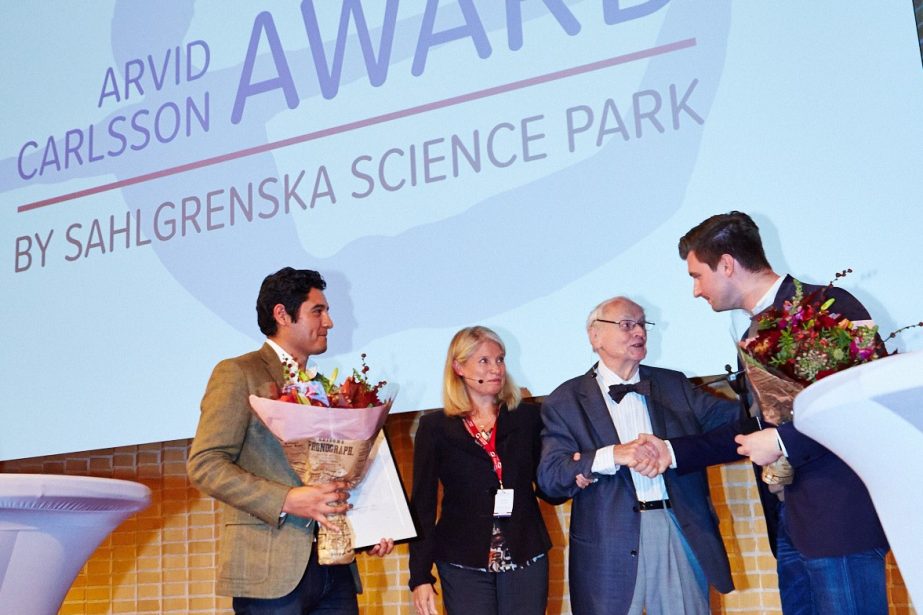 ADAPT at Park Annual 2017 in Gothenburg, Sweden
Geschrieben von Maria Lindstrand
Kategorie:

Events
Park Annual is a yearly Life Science event, taking place every autumn in Gothenburg, Sweden. For the 12th year in a row, entrepreneurs, scientists, innovators, companies and investors gathered at Sahlgrenska Science Park to share inspiring ideas, outstanding expertise and business opportunities. ADAPT was there, of course.
Starting in 2017, Sahlgrenska Science Park will award the Arvid Carlsson Award every year in September. The aim is to pay tribute to innovation, knowledge and competence in conjunction with good entrepreneurship through an award in Nobel Prize winner Arvid Carlsson's name.
Arvid Carlsson, born 1923, was awarded the Nobel Prize in medicine for "discoveries concerning signal transduction in the nervous system" in 2000. Among other things, he studied the neurotransmitters dopamine and serotonin. He shared the award with the Americans Paul Greengard and Eric R. Kandel.
Everyone in the audience was a bit starstruck when the man himself entered the stage, and he was greeted with a long and warm round of applause.
Photo: Anna Hult