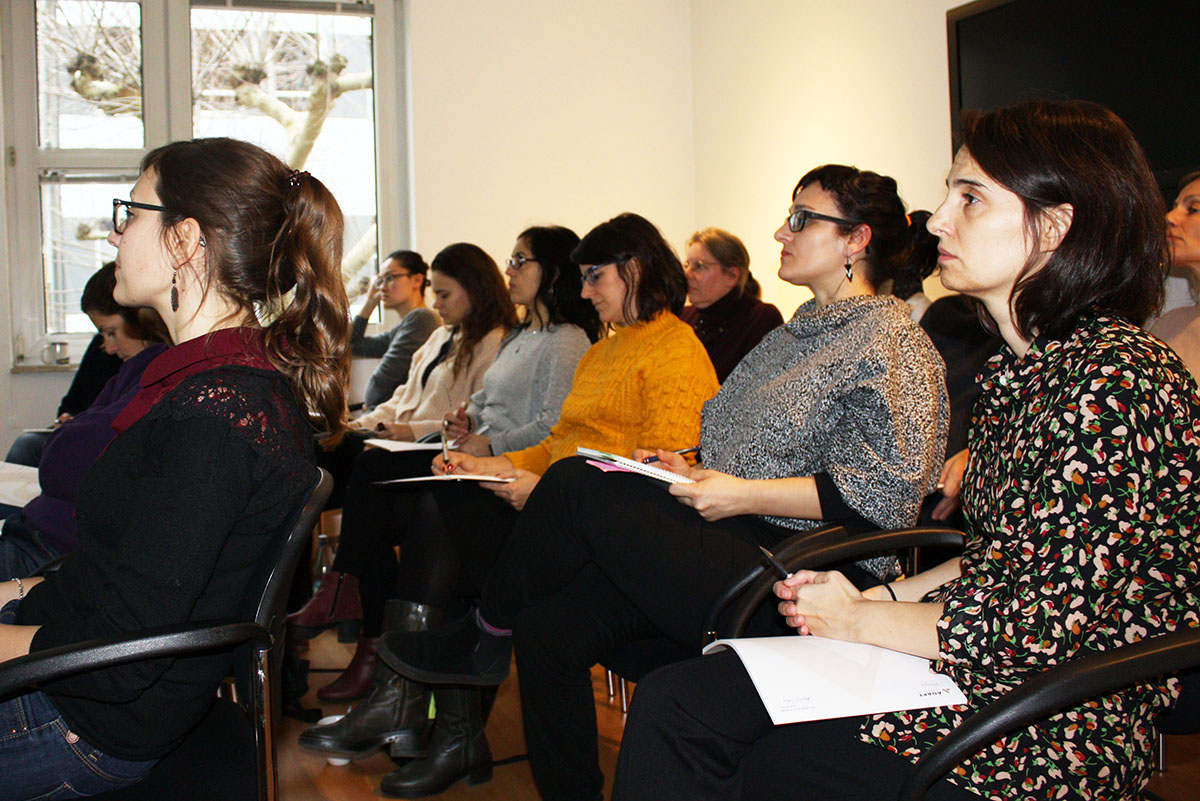 The First ADAPT Company Conference
Geschrieben von Nora Schneider
Kategorie:

Events
The first ADAPT Company Conference took place in Bonn from February 8-10, 2019. The teams from ADAPT's offices in Bonn, Barcelona & Stockholm met at the headquarters for training sessions, the exchange of ideas & experiences and – last but not least – celebrations.
While the first day of the conference focused on technical tool trainings and best practices, the second was dedicated to the refinement of Quality Assurance processes, sessions about Data and IT Security, current trends in the language industry, as well as talks about ADAPT's overall strategy for 2019 and beyond.
The conference ended with a dinner party at the traditional pub "Im Stiefel" in the old town of Bonn, which is situated right next to Ludwig van Beethoven's birthplace (and, according to local folklore, also the place where Beethoven's father liked to spend his time and most of his money).
Former ADAPT employees celebrated alongside the current ADAPT team. The biggest surprise of the evening, however, was that two of our clients from the US East Coast had spontaneously decided to travel to Bonn to meet the team and join the party.
After the success of this first ADAPT conference, it can be safely assumed that this was only the start of what will become a great company tradition!