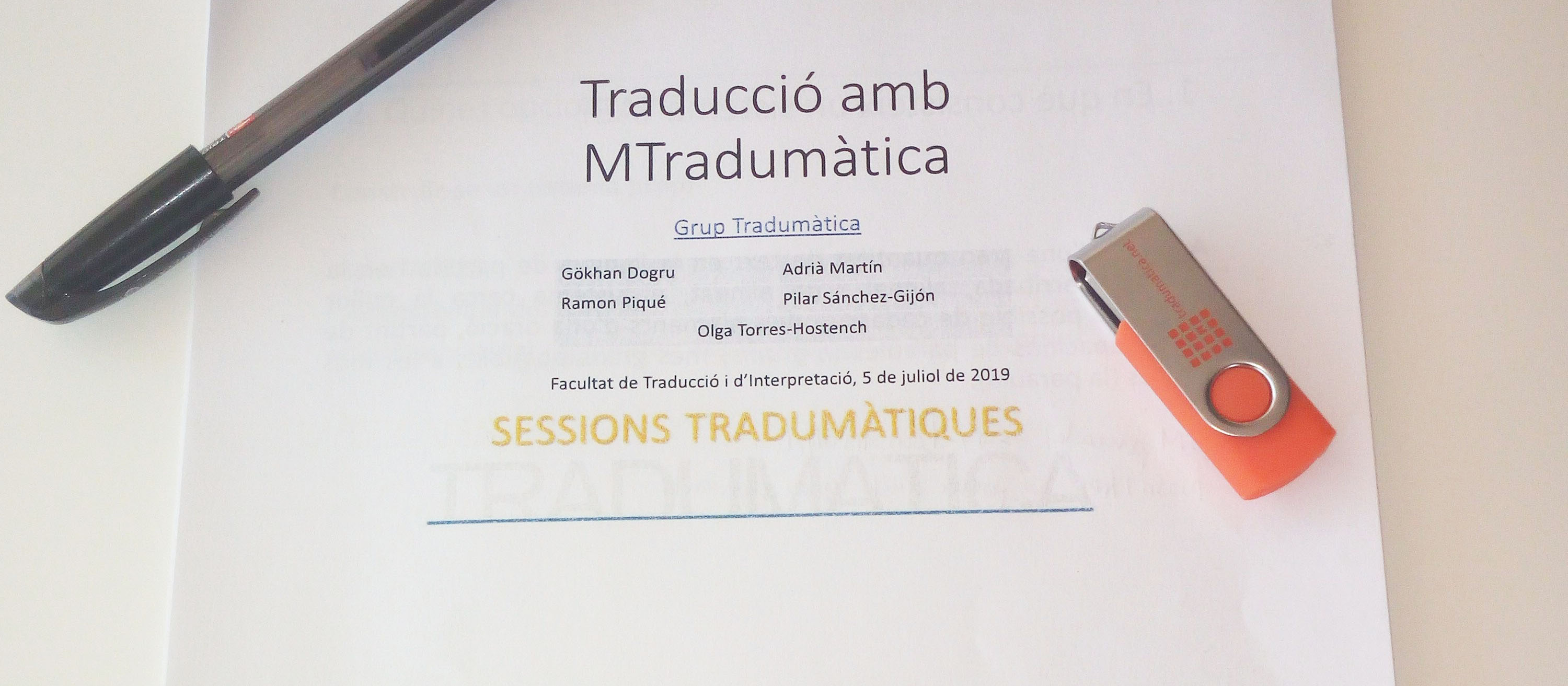 In the Loop of Machine Translation
Geschrieben von Yolanda Casamayor
Kategorie:

Events
Within the framework of ADAPT's internal research project on Neural MT, aimed at assessing the actual potential of this technology and its eventual application in the company, last Friday we attended a splendid session built upon the use of MTradumàtica, an open web platform for training and using machine translation systems.
The venue was the Faculty of Translation and Interpreting of the Universitat Autònoma de Barcelona and the conductors were some of the members of the Tradumàtica group, an experienced research team that, among other lines of investigation, studies and develops computing tools and resources applied to translation.
The meeting gathered representatives from numerous companies in the industry, from linguists to IT staff, all sharing the same interest in the progress of MT technologies. In a short time and thanks to the materials and guidelines provided, we learned how to create a personalized MT engine based on the MTradumàtica platform. This knowledge should prove very useful for complementing our current experiments with the OpenNMT system.
Many thanks to the Tradumàtica group for inviting us to this session!