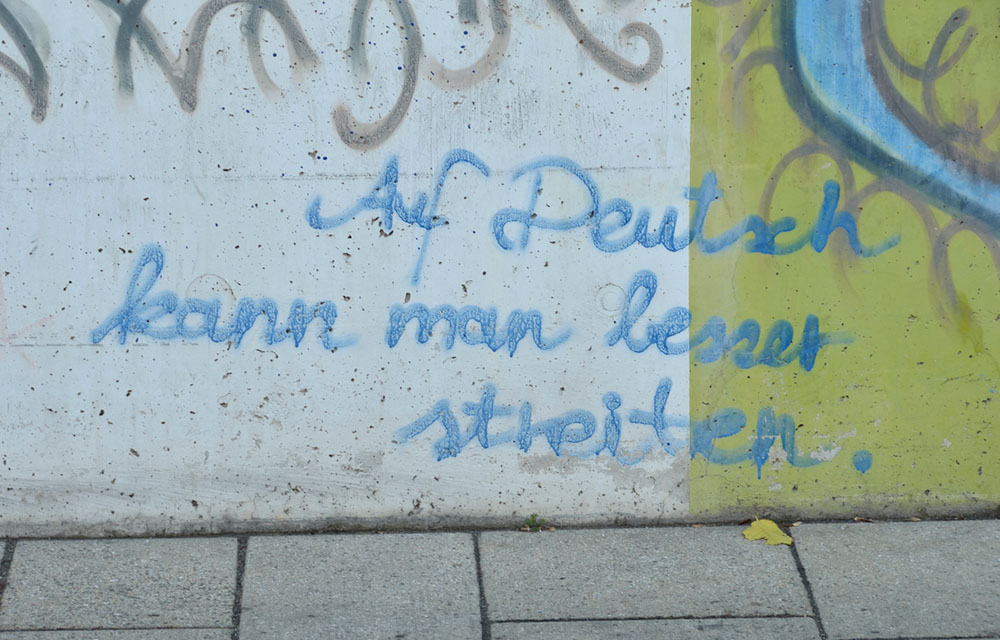 Fun Facts about German
Geschrieben von Nora Schneider
Kategorie:

Blog
German is the native language of about 100 million people worldwide.
The German language consists of 300.000 words – there are about 1000 new words every year
The Grimm brothers started working on the first German dictionary in 1838.
A lot of German words made their way into the English language. Some examples are "delikatessen", "angst", "doppelgänger", "ersatz", "gemütlichkeit", "kaput" (German spelling "kaputt"), "kindergarten", "kitsch", "poltergeist", "schadenfreude", "wunderkind" and "zeitgeist".
German is the most widely spoken first (native) language in the European Union.
Stanford University has the German motto "Die Luft der Freiheit weht".
The German-language "Relation aller Fürnemmen und gedenckwürdigen Historien" was printed from 1605 and is considered the world's first newspaper.
There are lots of German dialects: "Kölsch" in the Cologne area, "Berlinerisch" in Berlin, "Bayerisch" in Bavaria, "Sächsisch" in Saxony and many more. The "Low German" dialects are found in northern Germany; the "Upper German" dialects in southern Germany, Austria and Switzerland. They actually refer to the elevation of their regions, not their location.
The controversial German Spelling Reform of 1996 ("Rechtschreibreform") was meant to simplify the spelling rules of German-speaking countries. However after public debates and several campaigns the extent of the reform was diluted.
The most common baby names in Germany were Karl and Gertrud in 1912 and Mia and Ben in 2012.
Germans can't just pick any name for their kids. All names have to be approved by the civil registry office.
Müller ("Miller") is the most common family surname in Germany. Almost 10% of all Germans are named Müller.
While in most languages nouns are either masculine or feminine, there's a 3rd gender in the German language: Neuter.
In 1880 Mark Twain published his essay "The Awful German Language" complaining about the complexity of German grammar.
Photo: Herzi Pinki, Wand der Sprachen 16, Schwendermarkt, CC BY-SA 4.0